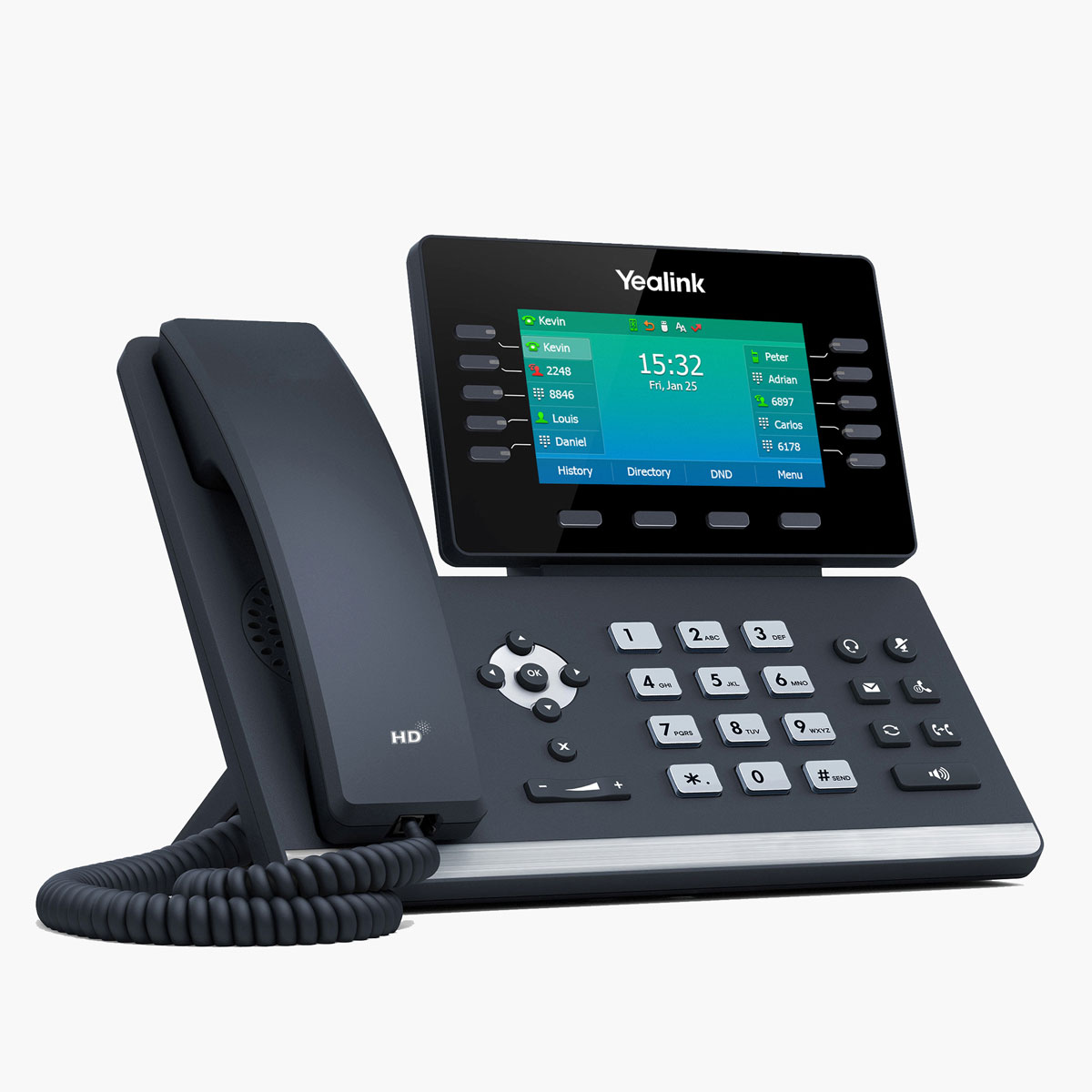 Adjustable High-Resolution Display
Allows you to select items and navigate menus on the touch-sensitive screen. Tap to select and highlight screen items.
Dedicated Soft-Keys
Access the function displayed on the screen above the soft-keys. The soft-keys change depending on what you are doing at the time.
Advanced Wireless Connectivity
With the built-in Bluetooth and the built-in dual band Wi-Fi, the T54W handset ensures you to keep up with the modern wireless technology and take the first chance in the future wireless age.
Yealink Executive T54W Handset
With an adjustable 4.3 inch colour LCD display, the Yealink T54W is an innovative handset, designed with executives in mind. Headsets can be connected seamlessly and the high definition display can be adjusted to suit your personal needs. With these features, your communications system can easily be tailored to your needs, increasing your productivity and efficiency.